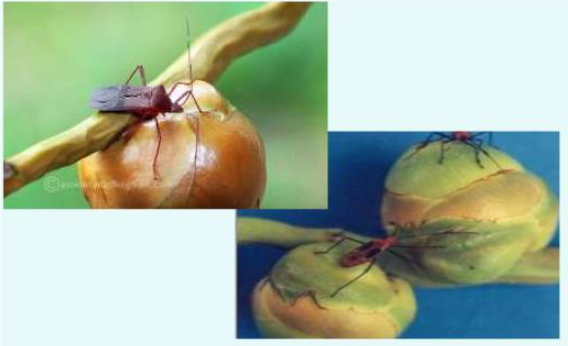 Fig. Adult Coconut Bug
Symptoms
This bug attacks tender buttons. Attacked buttons do not develop resulting in immature nut fall. Nuts, if developed may become barren.
Control Measures
Pesticide application is necessary if the infection is severe. Spraying has to be done 3 times a year.

Apply 0.1% Carbaryl or Roger on the inflorescence after the receptive phase of the female flowers. Spaying in the afternoon hours will avoid the destruction of pollinating insects.

Tying perforated polybags (2 bags/palm) containing 2.5g Phorate on to the stalk of the inflorescence is also effective.